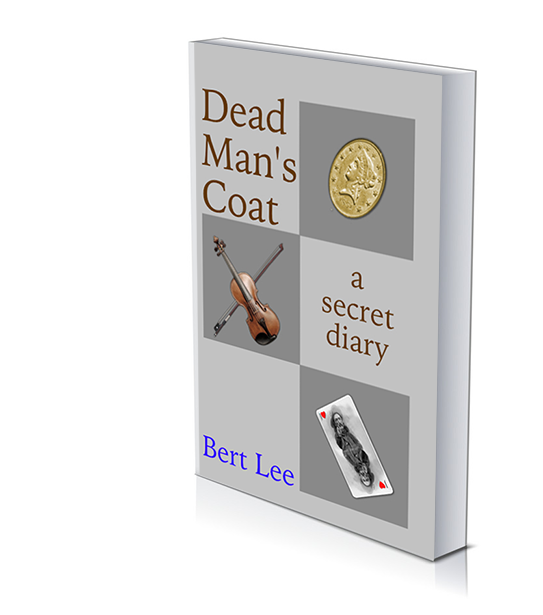 Buy it now at Amazon, print or Kindle.
Dead Man's Coat
by Bert Lee
A compelling period fiction based on his own family's history, Bert Lee's Dead Man's Coat is the first book of a three volume portrait of America and its people.
Beginning in the early days of the Civil War, through the eyes of a runaway boy fleeing hard times in Ireland, we are witness to a nation divided against itself, and a young man discovering himself.
On his journey from Dublin, by way of New York, then across the western territories, in the company of a memorable cast of characters, he discovers the meaning of friendship, love and sacrifice.
Rich in historical detail, narrated in an honest and colorful voice, Dead Man's Coat offers a glimpse of other times, and yet carries in it the seeds of our own world, our own journeys and the challenge of finding ourselves in troubled times.